TRE Legal Practice is a civil rights law firm focusing on the rights of the blind and other disabled people to access employment, education, government programs, public accommodations, accessible technology and all other aspects of society. Contact Us
Timothy R. Elder
Mr. Elder is a civil rights litigator focusing on disability discrimination cases. He has helped secure injunctions against testing entities, negotiated groundbreaking settlements, tried employment discrimination claims, and argued before federal trial and appellate courts.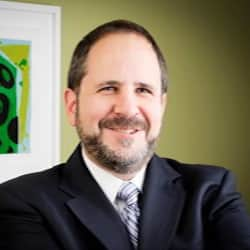 Albert Elia
Mr. Elia fights vigorously to ensure that his clients with disabilities receive the accommodations they require in the classroom, in the workplace, and when taking high-stakes tests.
Kristopher A. Nelson
Mr. Nelson works primarily on legal research and writing to help our clients vindicate their rights.
The Americans with Disabilities Act is "powerful in its simplicity. It will ensure that people with disabilities are given the basic guarantees for which they have worked so long and so hard: independence, freedom of choice, control of their lives, the opportunity to blend fully and equally into the rich mosaic of the American mainstream."